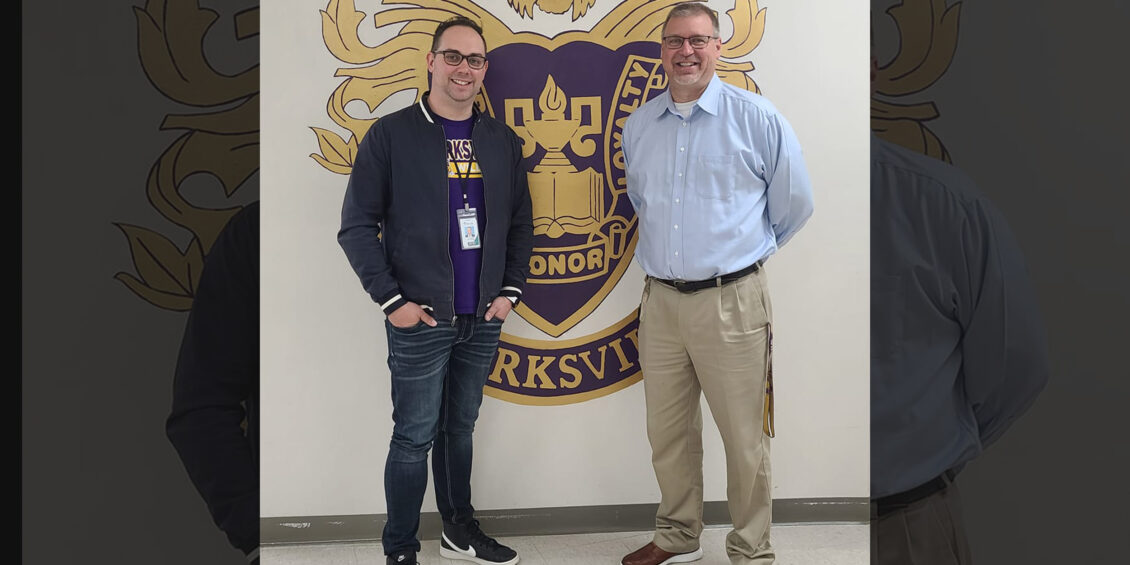 This has been a tough week at Clarksville High School and we continue to lift up and pray for the Edwards family and the faculty and students at CHS as the memorial service happens this weekend. With that in my heart and mind, I asked Mr. Feldman if I could spend some time with him and walk the halls of the school and interact with some students.
My daughter is a sophomore at CHS and in typical teenage fashion, she asked me not to come to her classes. The good father that I am led me to tell her that I had no control over the schedule and I may be in all her classes as far as I know. 🙂 I didn't end up going to any of her classes, but ironically as I stepped into the main entrance hall she was the first student I saw.
It was great seeing all the students – many I know from church, being in the community, and girls wrestling, and being able to observe several classes and walk the halls of the school. I appreciate the time Mr. Feldman gave to me in his busy schedule.
I love you Clarksville High and am proud to represent you on the School Board!