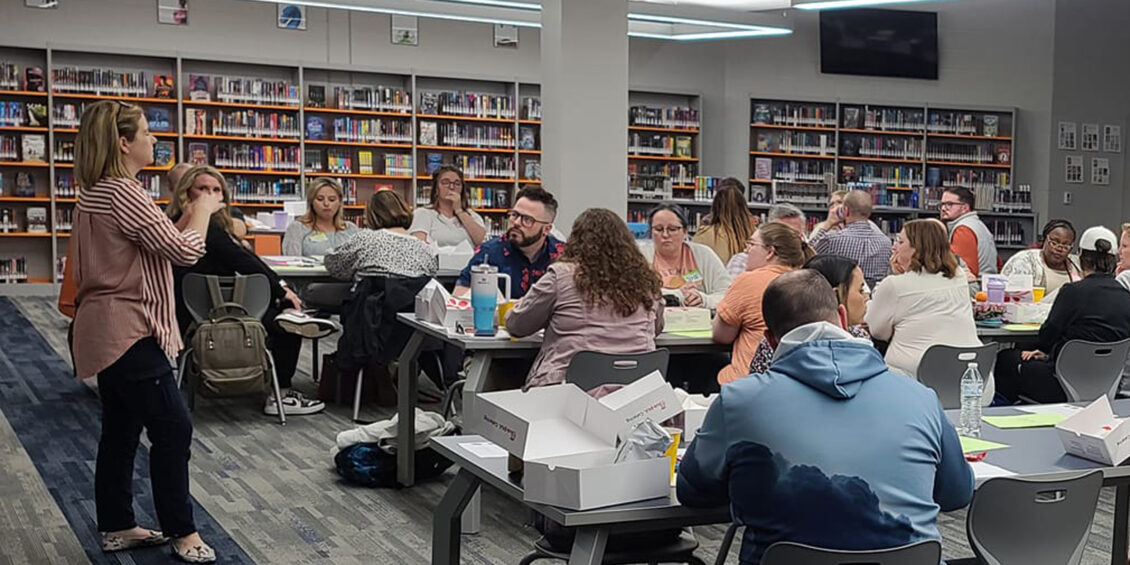 I want to give a big thank you to Mrs. Jessica Peppard – the new principal of Kirkwood High School – for inviting Mrs. Carol Berry (School Board – District 1 – we share this school) and me to one of the first staff planning and training meetings for the upcoming high school. There was a representative from Jostens who came and spoke about the impact that can be made as the staff of an opening school. As a student in the first two years of Rossview High School – (class of 2003) I can tell you that this High School is going to be a special place.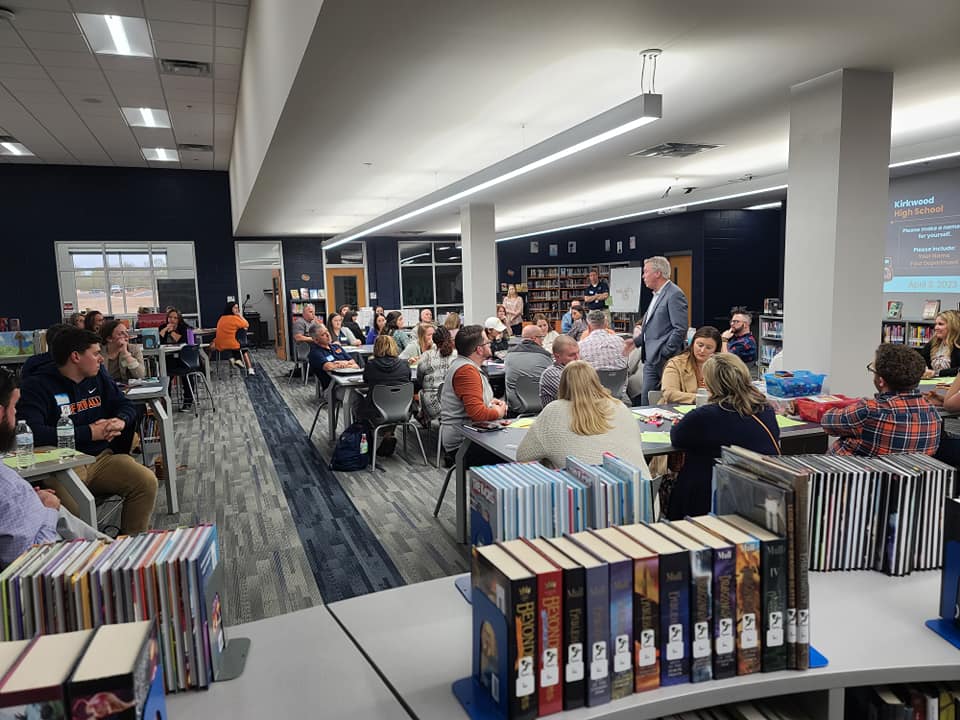 I enjoyed getting to meet many of the teachers that will be launching this new school, having a lot of conversations, and seeing the administration team lead the conversations, training, and planning for the launch of this high school.
Looking forward to this High School opening in the Fall!
Also, a HUGE shout out to The Bridge Church for providing dinner and becoming a Clarksville Montgomery County School System Partner of Education with Kirkwood High!!