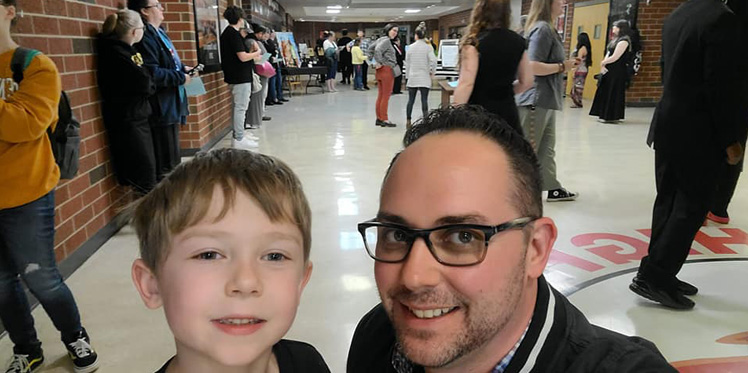 What a GREAT NIGHT last night at the Rossview High School Spring Fine Arts Showcase. Thank you to the school administration for the invite – Avery and I had a great time!
The showcase started with pianists and an art show in the foyer, moved to the symphonic band and wind symphony in the gym, then to the theaters where we got to see and hear The Rossview Playhouse, choir, and the modern band.
These students did a GREAT job and have a ton of talent! I am PROUD to be your school board member and a Rossview alumnus (class of 2003).