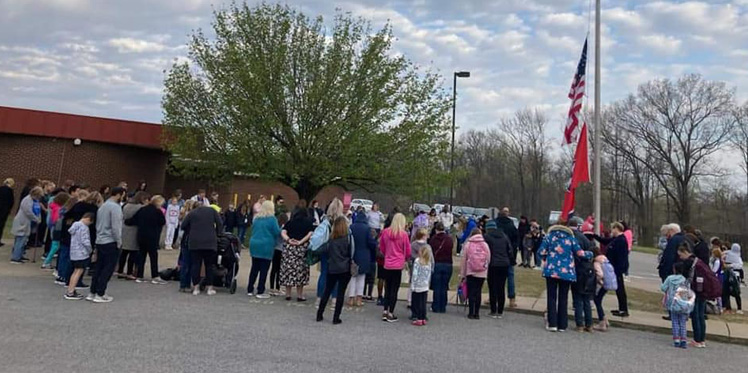 This morning the East Montgomery Elementary School PTO called for voluntary prayer around the flag pole at East Montgomery Elementary to pray for the loss we've recently had in our Clarksville High community and the Covenant School community in Green Hills. The PTO reached out to me yesterday to help lead the prayer and I said absolutely.
I was blown away by the response from teachers, faculty, parents, and students who joined us at 7:45 am. Also, I am so proud of one of the EMES 2nd-grade students who asked if he could lead prayer! Let's continue to pray and lift up the Covenant School and Clarksville High communities.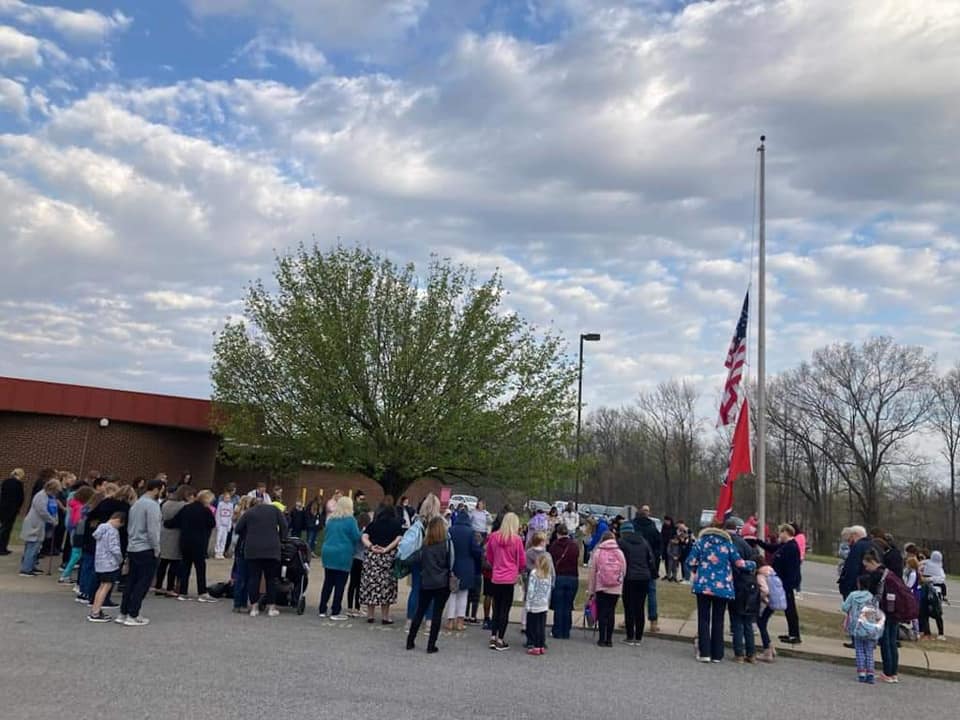 2 Chronicles 7:14
If my people, which are called by my name, shall humble themselves, and pray, and seek my face, and turn from their wicked ways; then will I hear from heaven, and will forgive their sin, and will heal their land.