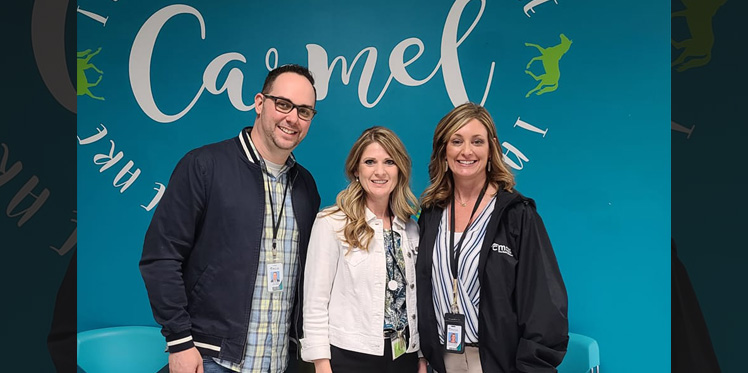 Today was the day! I got to visit Carmel Elementary School and now I have visited every school in my district. Thank you Principal Mrs. Melissa Johnson for giving me a tour and our Director of Schools, Dr. Luna-Vedder for letting me tag along with your visit today!
It was so great getting to see and connect with all the students, getting to see some familiar faces (including my niece and nephew), and connecting with new students! I got a bunch of hugs, I got asked if I was a dentist, and had a very interesting conversation explaining to a kindergartener what is a school board member. I asked her if she knew what a mayor is? She said no. I asked if she knew what a president is? She said, "Oh, like President Lincoln!" I said, "Yes! He is elected by voters like your mom and dad. I was also elected by people like your mom and dad to help with all our schools, but I am wayyyyy less important than the president."
Now that I have visited all the schools in my district, I look forward to going back to some I visited earlier in the year.