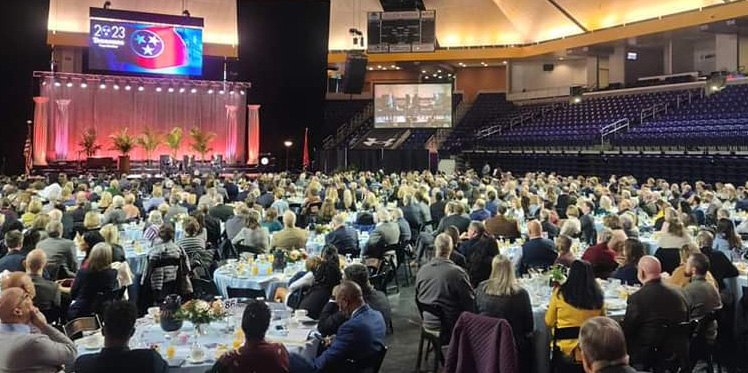 It was so great to be at the Tennessee Prayer Breakfast this morning which has been held for nearly 50 years as a time of prayer and worship for our state!
The arena was packed with guests including Governor Bill Lee, former Governor Bill Haslam, Tennessee Attorney General, Speaker Cameron Sexton, Steven Curtis Chapman, and Mary Beth Chapman.
Thank you Debra Moore for inviting me and other local elected officials and community leaders to come and sit at your table. It was a blessing!