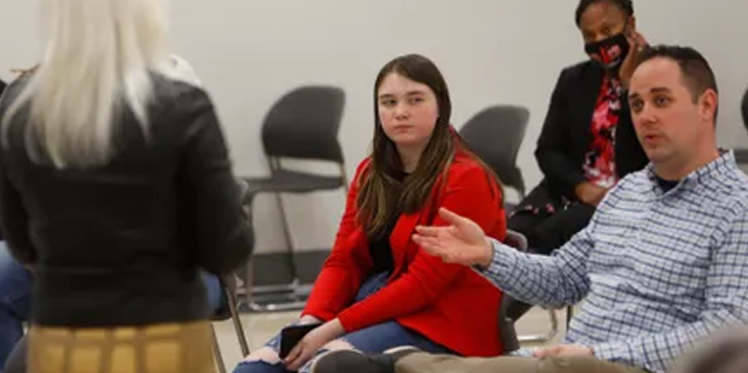 Last December I stood in front of the School Board and asked them to follow state law concerning the Family Life Curriculum (state-mandated Sex Education). They listened and at the last School Board meeting, I publicly acknowledged and thanked them for pumping the breaks.
Now that they have listened and the public hearings are scheduled – we need the public to show up and give your input. In other words, it's your turn to show up and make a difference in your children's education.
The questions they will be discussing:
What materials or textbooks will be used to develop the CMCSS curriculum?
How will teachers and students access the curriculum?
What is required to be taught?
What I am asking you to do in public response is to strongly request OPT-IN and NOT opt-out of this sex education curriculum. I believe in parental rights in our children's education, and a parent should fully understand what their child is learning before they are subject to the material. Recently, the School Board attorney cited to me the law stating this is not possible. I'm not a legal scholar, but I know some – and they agree with me when I say – the law is mute on this subject and therefore there is nothing preventing OPT-IN over opt-out.
You have three opportunities to show up. I will be at the Thursday, February 17th meeting. See you there!
MEETINGS:
Tuesday, February 15
10 a.m. at Central Services South – 1312 Highway 48/13, Clarksville, TN 37040
5:30 p.m. at West Creek High School – 1210 West Creek Coyote Trail, Clarksville, TN 37042 (enter at the cafeteria/activities entrance)
Thursday, February 17
5:30 p.m. at Central Services South – 1312 Highway 48/13, Clarksville, TN 37040