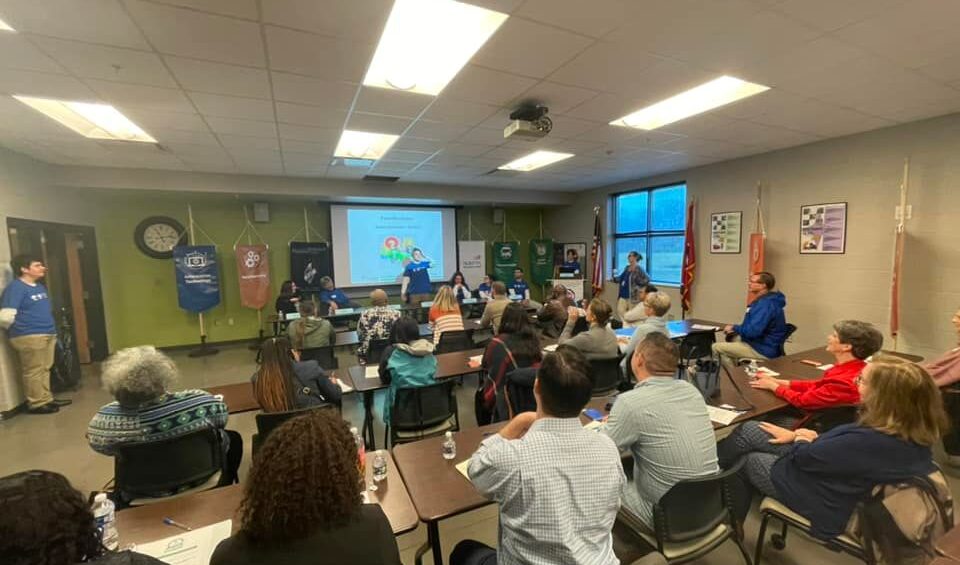 First time back in 2022, my Leadership CMCSS class started the day off by learning more in-depth about the school system's budget and human resources. What a great team. I have to say on a personal note that our district's Chief Financial Officer, Chris Reneau, is one amazing guy. He does such a great job and is the nicest finance person I have ever met. He is a genuine joy to be around and every time I see him he walks up to me, engaged in conversation, and even remembers and references past conversations.
Our trip this week was to tour the Tennessee College of Applied Technology. I got to see on of my Rossview High School former teachers, Schanda Doughty, lead the presentation. It's always great to see one of my former teachers! Also, we were able to hear from some of the programs juniors and seniors about the Early Technical College and how it's getting them prepared for the workforce. Mrs. Doughty said it right, "TCAT is the best kept secret in Montgomery County." These students are in a dual high school education and carrer ready program and when they graduate they will be able to start high paying jobs right out of High School. The program focuses on Diesel Powered Equipment Technology, Heating, Ventilation, Air-Conditioning/Refrigeration, Pharmacy Technology, Industrial Electrical Maintenance/Mechatronics, and Pre-Practical Nursing. This school is changing the lives of these students and get this – they are not even close to how many students they could receive. I've already began having one-on-one conversations with students this program woudl benefit!
At the end of our day we had a panel discussing social emotional learning and it's day-to-day impact in the classroom.
Check out the CMCSS TCAT page for more information: