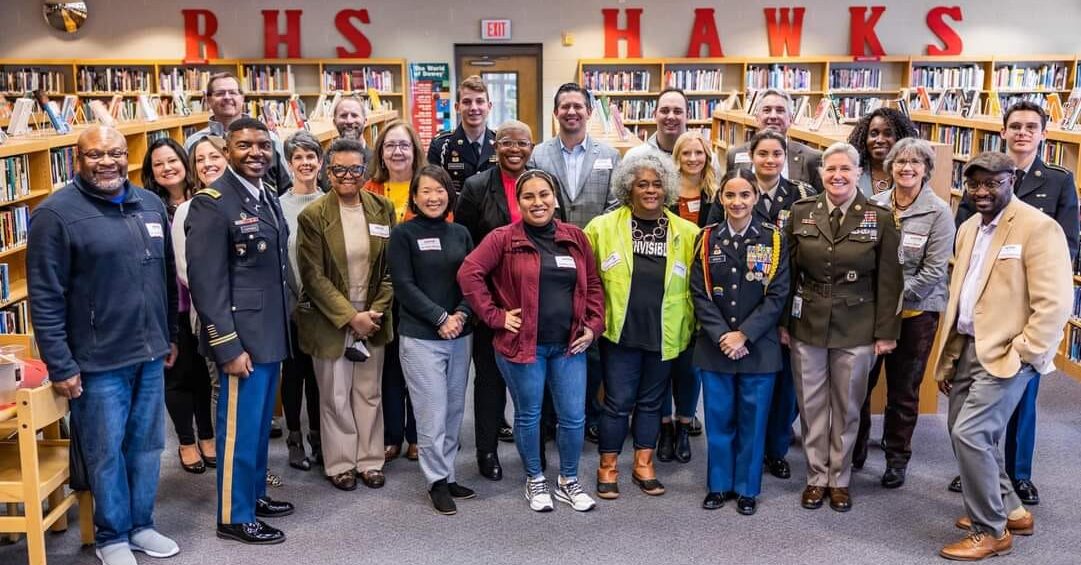 Today I had the opportunity to visit the Spanish Immersion Program at Barksdale Elementary and to see the fine arts and JROTC programs at my alma mater Rossview High School. What a day!
I was so impressed by the Spanish Immersion Program – hearing Kindergarteners speaking only Spanish was incredible. Also, Dr. Garcia – Marty was truly such an incredible teacher to watch teach. She brought so much life and energy to her classroom!
At Rossview we got to experience the band, a mini-theater play, an art class presentation, a song performed by the guitar and piano class, and we got to hear the choir. All these students did a phenomenal job!
Lastly, we got to hear from the JROTC program to include 4 students. It was great to hear about the leadership skills developed in this program. They have a 100% graduation rate of students in JROTC!
I also want to mention it was great running into and connecting to a former teacher of mine, Coach Jason Rice. He said there are still six teachers at Rossview from when I was a student from 2001-2003.
It was especially great touring these schools yesterday because, if elected, I will represent both schools on the school board. What a great day! I am thankful to be a part of the Leadership CMCSS class of 2022!