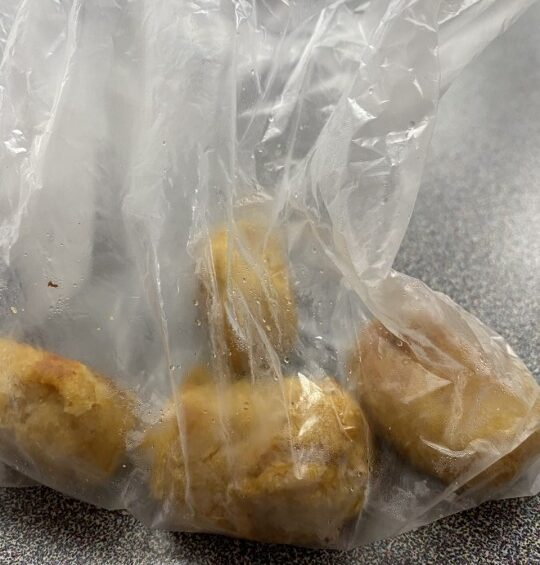 My daughter first brought the school lunch problems to our attention by sharing she was given five chicken nuggets in a literal bag for lunch. We thought she was joking, but upon further investigation, we found out she was not. Then at a recent school board meeting, the interim Director of Schools mentioned that new vendors wouldn't take us on as a new client to fill in the gaps of food because of the national food shortage and servicing their current clients. When it was mentioned no School Board Member asked any questions about it. Immediately, I was filled with questions that I would have asked if I were sitting on the School Board…
How many vendors were reached out to? Have we exhausted all our local vendors? You're telling me that no one will take us on to help our children?
So I took it upon myself to reach out to some local vendors and easily found some that had not been contacted. One that has sourced food for CMCSS in the past. I passed this information along to CMCSS Cabinet members, the whole school board, and some local officials. I had a prompt response that directed me to the gentleman who deals with vendor contracts. He explained to me that, for the most part, we could not use other vendors because of the contract with our current vendor. He also said they weren't looking to change vendors as they are satisfied with our current vendor.
I'm not against anyone at CMCSS. On a personal level, I like our interim Director of Schools and all the Cabinet members I've met at CMCSS. However, this food shortage problem seems so easy to fix when a parent can make a few contacts and find a few vendors that, working together, could get us a lot closer to solving this situation. All this than to find out that our policies won't let it happen.
Our school board response to me? None. Our School Board is not listening. We need transparency and accountability, and I for one, if elected, will be pushing for both as your advocate on the school board. Until then, believe me when I tell you that I am listening and am willing to do the work even now before being elected to keep our School Board accountable.