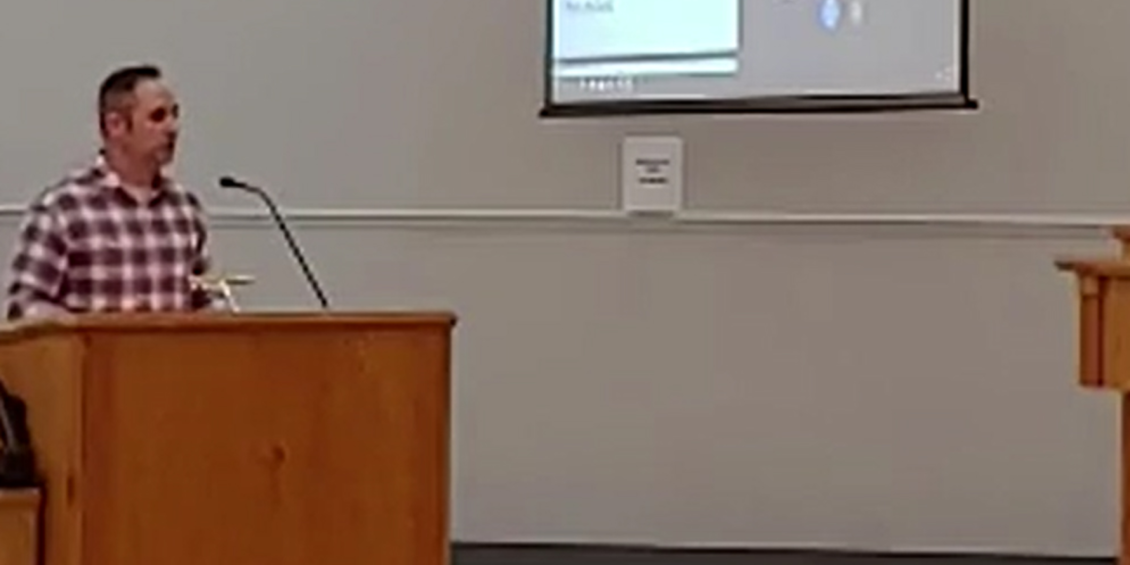 Read by Aron Maberry during Public Participation at the September 14, 2021 School Board meeting:
Hello, my name is Aron Maberry. I am a graduate of the Clarksville Montgomery School system. I attended East Montgomery, Richview, Clarksville High, and ultimately Rossview High School. I am a father of three amazing children, a Kindergartner, 4th grader, and 9th grader who attend these schools. This year I joined Leadership CMCSS class of 2022 to get to know the system even better. I am also the main representative as a Partner of Education from Mosaic Church. In my position at Mosaic in 2021, I have overseen a very diverse 1,743 individual children and students, most of whom attend CMCSS schools. I say all of this to say, that what happens in our schools deeply matters to me.
We reopened the church in July of last year with very little restrictions. We took temperatures of those incoming students which we stopped after months of no children ever having a fever. We provide hand sanitizer. However, we have never social distanced our children and have never required or discouraged masks. Some have worn masks, and we have encouraged every to participate at their own comfort level. In this time, we have learned a few cases of Covid where children were in proximity and we have informed the entire class of this, but have not "contact traced" or asked to quarantine the entire class. But one thing we have learned in the past year is that if a child has Covid, it has not spread easily to other students. In fact, once alerting parents of the Covid case- we've never been informed of another student getting Covid as a result. You would expect our numbers to go down if that was the case, but the opposite has happened. We continue to grow in strength month after month.
Masks have become political and devisive in our culture. We are told to follow the science at the cost of personal liberty, freedom, and mental health. The question really is, do masks work in our school-age children? The CDC in a study released on May 28, 2021, covered more than 90,000 elementary-school students in 169 Georgia schools from November 16 to December 11. The study, according to the CDC, was the first of its kind to compare COVID-19 incidence in schools with certain mitigation measures in place to other schools without those measures.
The study found that masking then-unvaccinated teachers and improving ventilation with more fresh air were associated with a lower incidence of the virus in schools. Buried in the study also found that many of the most common mitigation measures in schools were not effective. These measures included distancing, hybrid models, classroom barriers, HEPA filters, and requiring student masking.
This past summer I had the privilege to take 120 kids and students to camp. In case you were wondering, we had a blast. Something that was unexpected that came out with our time with these students was that many were anxious and depressed. As we drilled into the reasoning it was exposed that the source of the cause was the quarantining, distancing, and masking. The separation of normalcy has its effect. It had affected their mental health so poorly that one student even confessed that before the camp he said to himself that if things didn't get better in the world he had planned on ending his life by the end of the year. Thank God this came out the way it did and we have been able to intervene. These students are now close to us and we've been able to help, but I think of those who don't have us.

The youngest of our children, like my kindergartner who is five – in their most formative years of learning the world around them have had to grow up in the past year with masks over faces. They have lost time learning emotions and non-verbal communication skills in the world around them.
As I stated before, I represent quite a few of our students. Especially my children, whom I will have one in high school for the next 12 years. What happens with our students in our School System so deeply matters to me. I am asking the school board to vote to allow the parents to choose the right course for their children. Not to mandate masks. I am encouraging in support for more community expression in your decisions and open up public participation in decisions as you have today.
I support the Clarksville Montgomery County School System, but would not support the negative impact a mask mandate will have on our students. And as a caring parent, I am more than willing to put my time and energy where my mouth is and to become part of the solution for the future of our county and city and so I am willing and will be running for school board in District 7 next year. Thank you for your time and for hearing my voice today.